The company MENARD RA cool solutions, d.o.o. was founded by Mr Damjan Menard, who gathered years of experience in the family company MENARD RA, d.o.o., a company with a 44-year tradition.
Mr. Damjan helped his father in the workshop from an early age and soon realised that he was interested in everything from how and in what way machines and devices work.
In 2000, he started assembling, selling and servicing heat pumps and air conditioners, the installations of which also extended to the countries of the former Yugoslavia.
But he was always driven by the thought of his own product development. He started by developing sanitary heat pumps and soon realised the market was quite saturated, the competition was intense and margins were extremely low. He started toying with the idea of developing his own heat pumps. The environment was not very favourable to him at that time. But this creative and developing spirit of his did not give him peace, so he strove to develop them.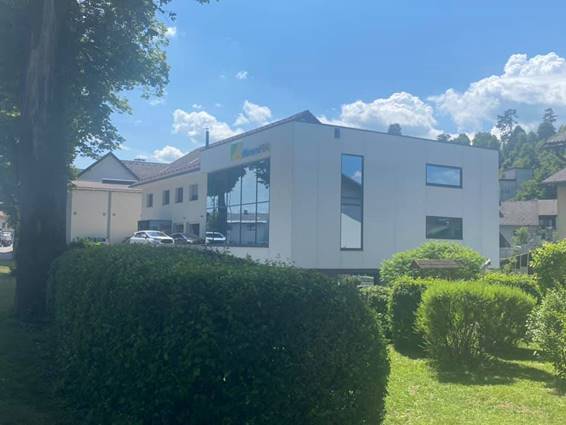 He spent many nights studying it, many hours of his spare time researching this field. He was gathering information, asking questions and looking for other collaborators to jointly create what he had in mind. He finally found the right people who believed in his vision. The vision was to develop products to be proud of and are made at home in Slovenia, where a huge number of world-class experts live.
The production of heat pumps had been joined by the manufacture of cooling chambers, freezers, shock chambers, cooling aggregates, wood dryers…
These are products and projects able to compete with world-class products. Our production is custom made for: food, bakery, butchery, wine, plastics industries, pharmaceutical industry, catering…
We are proud of all our products, but at the moment we are most proud of our CO2 fridge and freezer, which is a great achievement for our company. We have obtained a CE certification for our products and in 2021 we obtained a certificate for our management system according to ISO 9001:2015.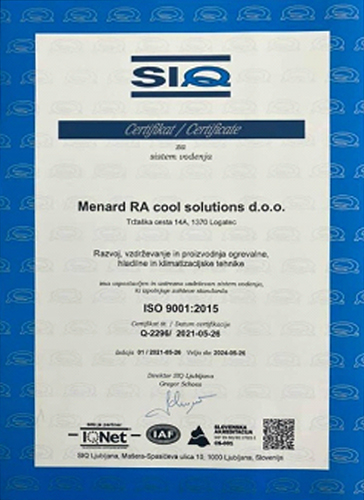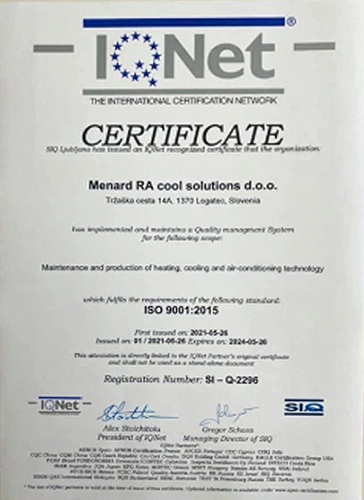 We will continue to strive to develop products to be proud of and our existing and future customers to be happy to have chosen us as their business partners.